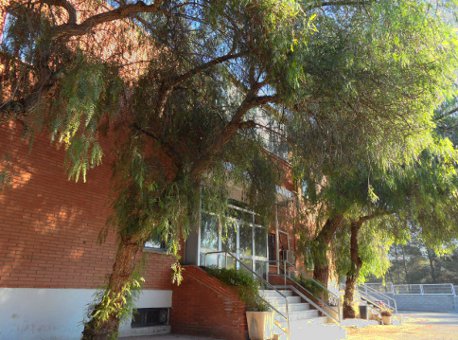 The EMATSA laboratory belongs to the Municipal Water Company of Tarragona (EMATSA)
EMATSA is a joint venture owned by the city of Tarragona and Sorea (Agbar Group), leader in the environmental management of basic services.
The laboratory was established in 1983 to control the water treatment station for drinking water at the Francolí River, and since 1987 a third activity began to service all types of clients from both the private sector (industries of different working sectors, analysis laboratories, engineering and consultancy companies) and the public sector (public administration, universities and research centers), carrying out specific types of analyses on all kinds of environmental samples, as well as technical and consulting services and Control management plans, collaborating also with diverse R&D+I projects.
Currently laboratory activity is widely diversified and focused mostly on the outside, with the Agbar Group in the province of Tarragona being a reference laboratory.
From the Laboratory of EMATSA we provide specialised consulting services and analysis in various fields, with highly qualified and specialised personnel and equipment and systems with the latest technology, which enable our customers to maximize the value of their environmental policies, quality, innovation and industrial relations.
The EMATSA laboratory is accredited by ENAC since 1998, to ISO / IEC 17025 standard, which ensures the highest level of technical competence of its analytical activity and sampling.
The EMATSA Laboratory is organised to serve our customers every day of the year, offering full cover, including out of hours service, with laboratory and field sampling 24 hours a day.
Currently the laboratory activity is diversified into two major lines:
TECHNICAL AND ANALYTICAL SERVICES:
Analytical controls in all environmental matrices:

Water: for drinking, surface, packaged, pools, dialysis water, reclaimed, urban and industrial waste, groundwater, marine…
Air: landfill gas control.
Solid: Soil, sludge, waste, marine sediments, beach sand, sand for playgrounds, …

Physiochemical analysis: basic, organic, metals.
Microbiological analysis.
Environmental Analysis of soil and waste. Waste recovery.
Environmental Forensic Analysis.
Analysis and forensic toxicology (drugs).
Analysis of raw materials: quality and impurities (soda, phosphoric acid, …) and analysis of subproducts (potash, road salt, …).
Development of new analytical methods to meet new customer needs.
Sampling and Analysis "in situ"
CONSULTING AND ENGINEERING SERVICES:
Monitoring, inspection and environmental consulting: industrial environment and the natural environment.
Biosecurity: monitoring and cleaning of facilities requiring sanitary control.
Quality control of bathing water and shoreline cleanup.
Control of submarine sewage pipes.
Monitoring and implementation of quality standards: ISO22000, ISO17025, ISO14001, ISO9001