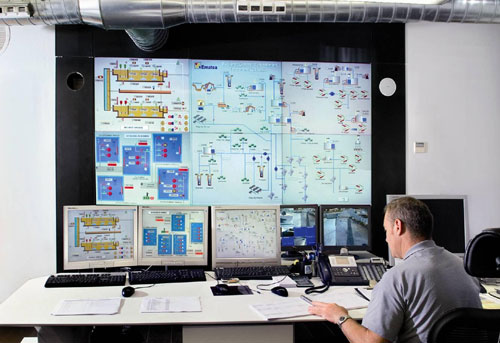 Our laboratory is organized to serve our customers every day at any time, offering on-call services of analysis and sample collection.
Beyond office hours, EMATSA offers a customer service telephone in our control center facilities in Sant Pere i Sant Pau. From that call-center customer needs are addressed to the on-duty staff of the laboratory.
The laboratory is equipped with a software to control the vehicle fleet and sample collection routes. This allows a quick response to unforeseen needs of our customers.
The 24/7 service allows the handling of any emergency situation within our professional scope aswell as a nonstop, personalised service.